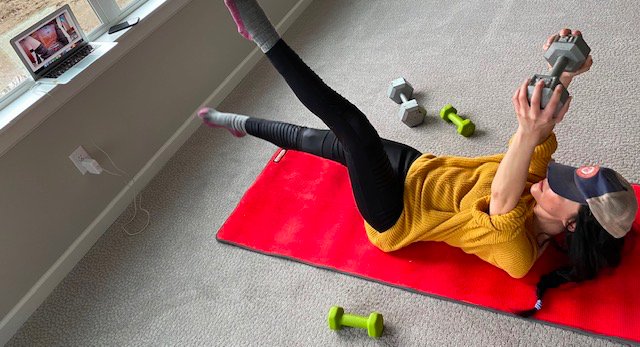 Pure Energy Virtual follow-along video workouts combine strength training, timed cardio intervals, and so much more in an exciting plan to work up a sweat and build lean muscle plus strengthen your core with unique and challenging moves!

At-home fitness is more important now than ever. With so many of us working from home and practicing social distancing, keeping fit and staying active requires a little creativity.

Don't worry we have you covered!

Now you can join one of our live workouts and you too can have a personal trainer in your own home. Go at your own pace, all fitness levels are welcome. Feel accountable as you workout live with other class members on screen.

If you can't make the class, sign up and we will send the workout to do whenever the time is right for you.